August 2023
Paper titled "Meditation-induced bloodborne factors as an adjuvant treatment to COVID-19 disease" was accepted for publication in Brain, Behavior, and Immunity-Health – an open-access journal.
We are overjoyed to tell you about a major accomplishment for our research team, the community, and for the human species as a whole.
The paper details our research teams' isolation and identification of SERPINA5, a protein that inhibits a SARS-CoV-2 pseudo-virus containing a spike protein from entering the cell. It also demonstrates that meditation not only elevates levels of SERPINA5 in the blood, but the more experienced you are as a meditator and the more you practice, the more protection you have against the virus.
This initial publication is expected to be the first of many demonstrating the minds' potential to change the body. You can read the entire publication here: Read the Paper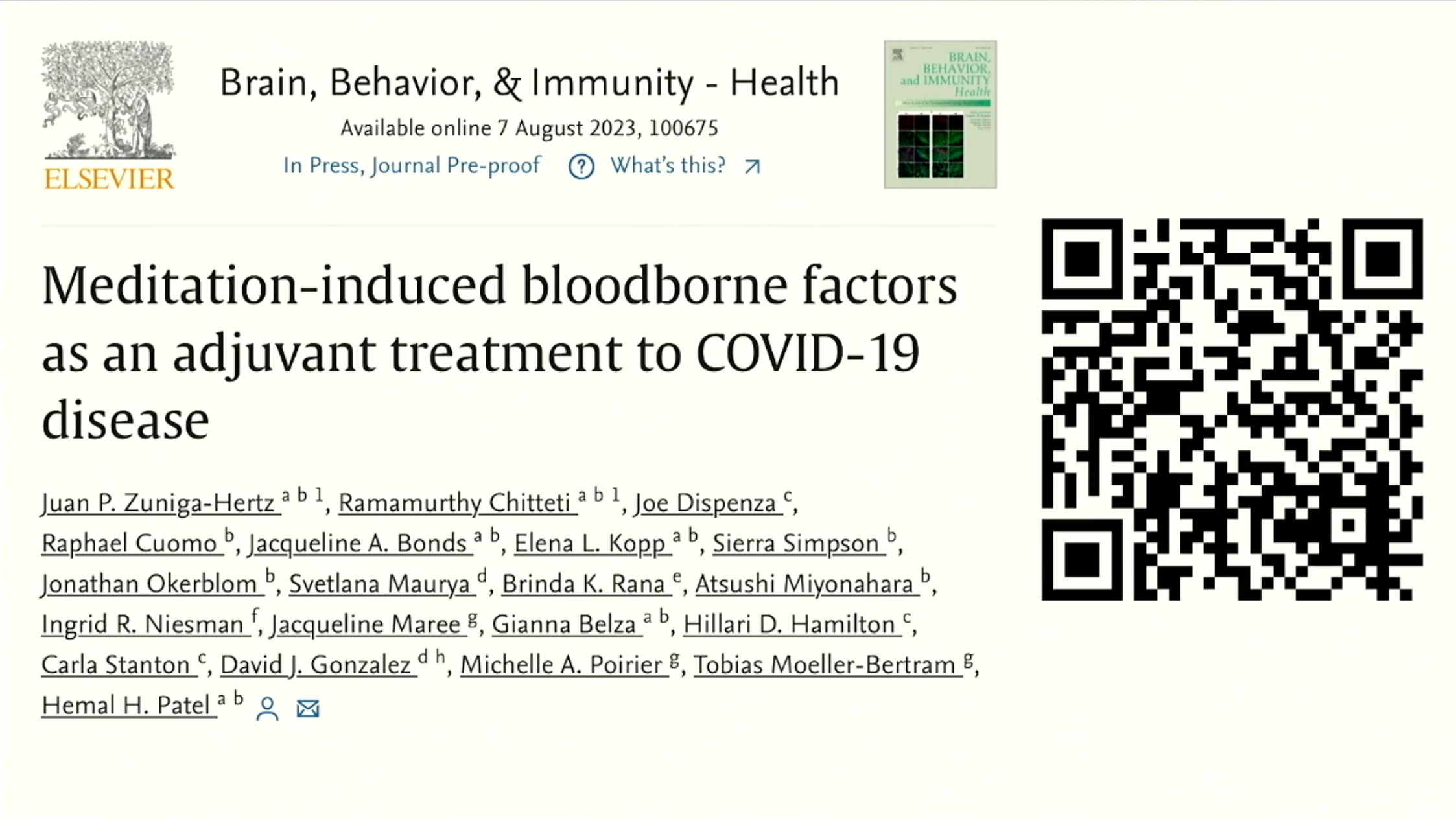 Our groundbreaking research is showing ordinary people doing the extraordinary — changing their physiology, changing their biological markers, and changing their lives, with the power of meditation.
We think the implications can change the world, and we invite you to become a catalyst for change by joining our community of recurring donors.