AUGUST 2022
Catalyst Spotlight: Scott Wainwright on Healing Through Meditation
Name: Scott Wainwright
Occupation: Entrepreneur
Location: Las Vegas, NV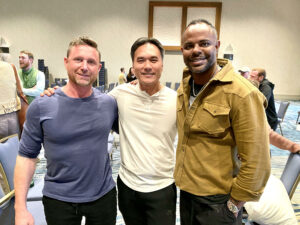 What led you to meditation? I took an online course in 2017 which taught me how to sit still for 10 minutes, which led me to believe I had mastered meditation. In 2020, some friends invited me to go to a Dr. Joe event, and I went for the socialization and had no other expectations.  While at the event I had crazy instantaneous healing of the ruptured disk between L4 & L5 in my lower back. More than that, the event also led me to understand a level of meditation that I had never known was possible.
How has meditation impacted your life? Meditation has affected my life in so many profound ways. It has allowed me to become aware of a different reality and led to so many amazing and unbelievable synchronicities and mystical experiences. I can sit in silence for hours now and be in pure bliss.
Why do you support InnerScience Research Fund? I support InnerScience because of the impact that their work has had on my own life and witnessing the life-changing experiences others have had.  From eliminating depression to curing cancer – things that were previously thought to be incurable. I can see the incredible potential it has to help so many people who don't believe or understand that the power is within them to heal.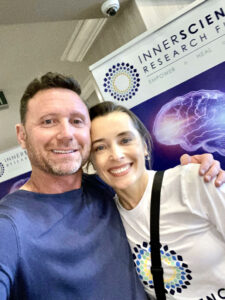 If you could change one thing about our world, what would it be? It would be to give people the opportunity to realize that they can live the most beautiful lives than they ever thought was possible.
How do you help spread the word about InnerScience? I tell everyone, and I mean everyone, about how amazing InnerScience is and the incredible things their research has discovered and continues to discover. Hearing the testimonies of people who have been helped by this work, and in many cases, with spontaneous healings from dire health situations, is incredible. I want to make sure everyone in the world has the same opportunity to know that the power to heal is within and help get this message to as many people as possible, as quickly as we can.
Our groundbreaking research is showing ordinary people doing the extraordinary — changing their physiology, changing their biological markers, and changing their lives, with the power of meditation.
We think the implications can change the world, and we invite you to become a catalyst for change by joining our community of recurring donors.