May 2023
$10M from InnerScience Research Fund Will Fuel Study on Meditation to Combat Disease
https://today.ucsd.edu/story/10m-from-innerscience-research-fund-will-fuel-study-on-meditation-to-combat-disease
Research is focused on understanding how meditation may biologically change the mind and body
Meditation and mindfulness are thought to have a wide range of benefits for overall wellbeing and mental health, but could they help individuals battle cancer, anxiety, depression, Alzheimer's disease or diabetes? InnerScience Research Fund has committed to provide up to $10 million to the University of California San Diego over the next five years to support research on how meditation may impede the progression of serious terminal and chronic illnesses that affect millions of people each year. 
InnerScience Research Fund is a nonprofit organization with the mission of fueling research on the biological and physiological effects of meditation on the human body. The funds will be directed to research that explores how meditation may affect the body and brain, and how it could potentially be utilized in the clinical setting to help relieve symptoms, and even limit the progression of various conditions. 
"At InnerScience, our goal is to be able to empower individuals with the tools to heal and thrive," said Andrew Wright, InnerScience board member and senior advisor. "Our vision is a world where meditation becomes an integral part of the standard of care in treating illness and disease."
The gift will support a range of research efforts, including looking at data from a large cohort of subjects to determine how meditation may prompt biological changes. Findings could then be translated into care for a wide range of people suffering from various health conditions.
"At UC San Diego, we are dedicated to leveraging our world-class research enterprise to provide leading-edge clinical treatments for our patients," said Chancellor Pradeep K. Khosla. "We are grateful for this generous support from InnerScience Research Fund that will allow us to expand and grow our understanding of how meditation and other innovative, evidence-based approaches may be able to help those fighting serious illnesses and advance public health worldwide."
The research will be led by Hemal H. Patel, PhD, professor and vice chair for research in the Department of Anesthesiology at UC San Diego School of Medicine and a research career scientist at the VA San Diego Healthcare System.
As part of a continuing study entitled "QUest to ANalyze a Thousand hUmans Meditating," or QUANTUM, Patel and his team are assessing the impact of meditation on nearly 2,000 individuals undergoing intensive meditative experiences. The goal is to capture a depth of unbiased information from a large cohort of healthy and non-healthy individuals to gain insights into the impact of meditation.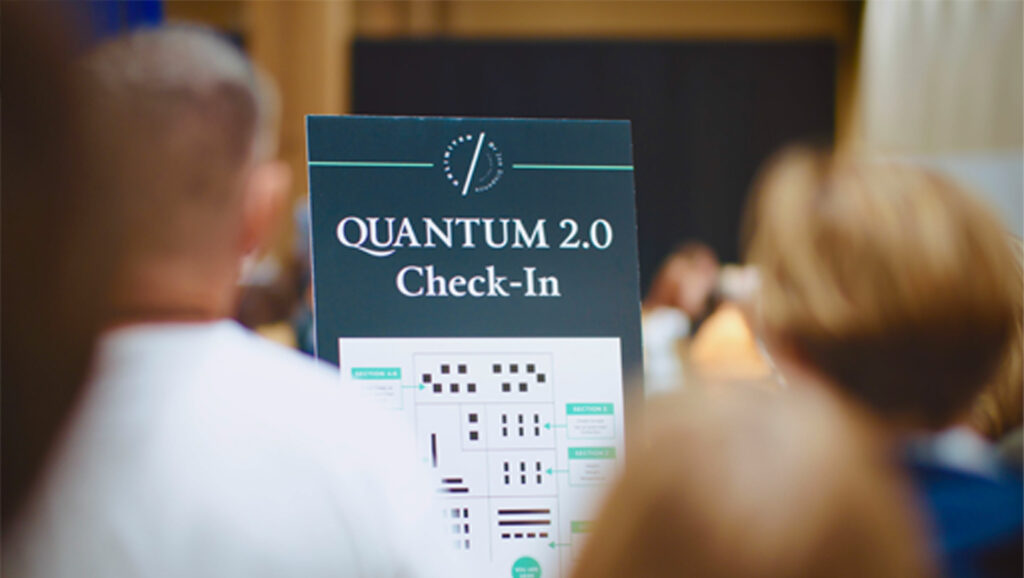 With the subjects' consent, the team is using wearable devices to track biometrics, including heart rate, heart rate variability, sleep, activity and more. That data is then coupled with health survey results and "omic" studies being conducted on blood, microbiome, urine and tears. More focused studies have looked at fMRI and qEEG studies to assess brain activity as well. Early analysis is showing promising results from meditation in impeding serious illnesses such as cancer. 
With support from InnerScience, the team plans to generate and integrate the data sets into a large machine-learning platform that assesses multiple aspects of the data with the goal of finding common signatures in the meditative experiences that may indicate health changes. 
"We are grateful and amazed at the opportunity InnerScience has provided us," said Patel. "Funding from InnerScience has the potential to accelerate the research discovery process, something that would likely take more than a decade to achieve through traditional routes, leading to deep insights to benefit humans faster and in a more impactful way."
Moving forward, the team also plans to utilize the funding to look at detailed ways in which meditation impacts the human experience by considering physiological, biochemical and molecular changes that impact the individual in isolation and in socially connected settings — including twins, young-to-aged pairings, and mothers and their infants — to transform mind and body. 
Patel's previous research in cardiac protection over the past few decades revealed the organism's significant potential to activate dormant intelligent, intrinsic processes to adapt to stress. 
Now looking at the mind, Patel said: "The mind is a powerful tool that not only solves external problems, but also has the potential to 'solve' health issues deep within us by using meditation to unlock physiological, biochemical and molecular programs to heal. Exploration of these mechanisms will help us to truly understand the power of the mind."
Working with Dr Joe Dispenza as a team leader at his events since 2017 has allowed me to witness so many beautiful people become the greatest version of themselves and now I get to participate in the validation of his work scientifically with InnerScience. My cup runneth over in gratitude and joy.
None of this would be possible without Dr. Joe Dispenza, who funds the research at his retreats and has created the perfect petri dish for these studies. All of the physiological and biological samples come from retreat participants who literally give their blood, tears, and microbiome to support the mission. InnerScience and our generous Catalyst Community provide the funding for Dr Hemal's research team to analyze the mountains of data.
Our groundbreaking research is showing ordinary people doing the extraordinary — changing their physiology, changing their biological markers, and changing their lives, with the power of meditation.
We think the implications can change the world, and we invite you to become a catalyst for change by joining our community of recurring donors.